Modular Barge Transport
EVAPCO Dry Cooling is supplying two 18 cell Advanced Technology™ Air Cooled Condensers utilizing the unique modularization design features of the Advanced Technology ACC.  The unique features of this project include assembling large modules of duct, and heat exchanger/ fan assemblies off site in Texas & Kentucky.  The large modules have been floated to the jobsite where they can be installed as one large assembly.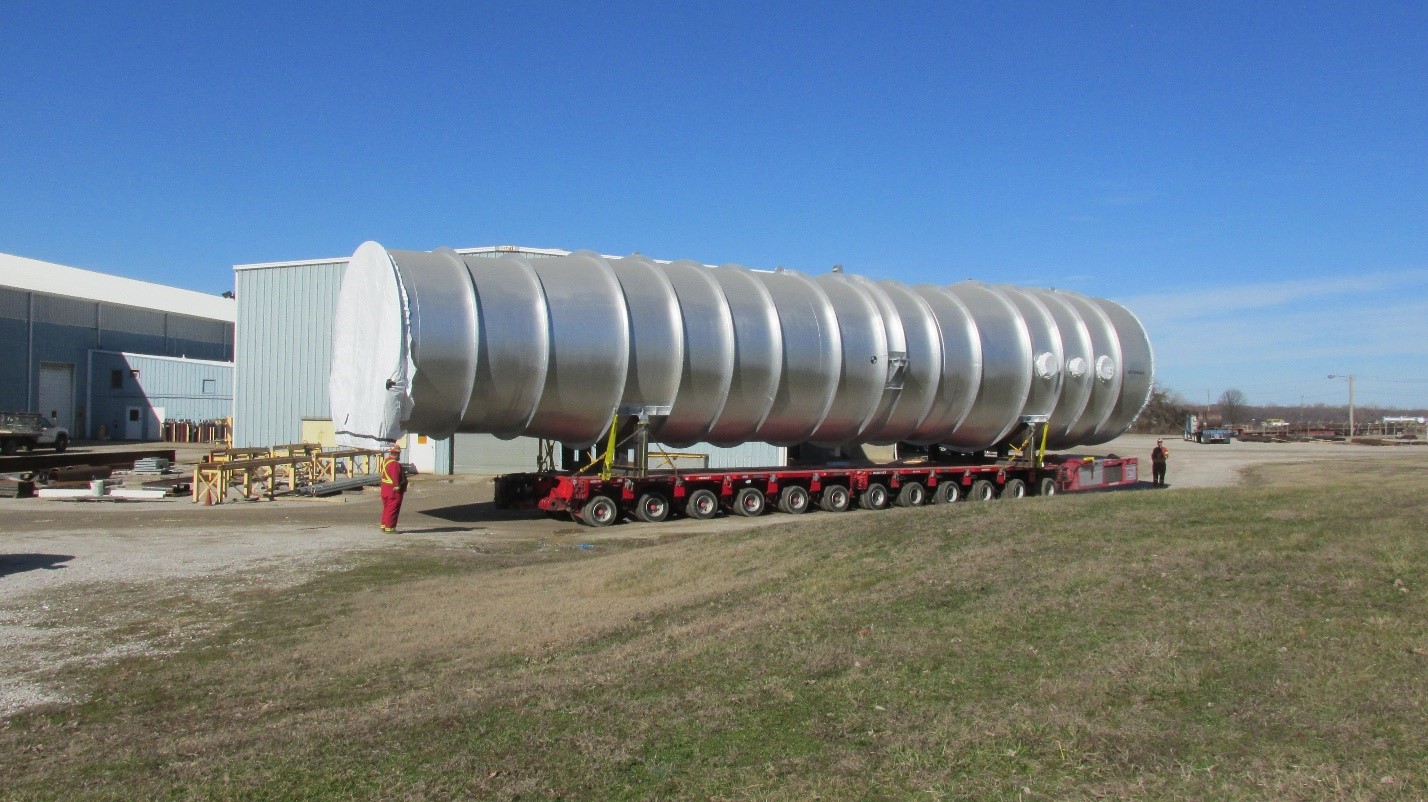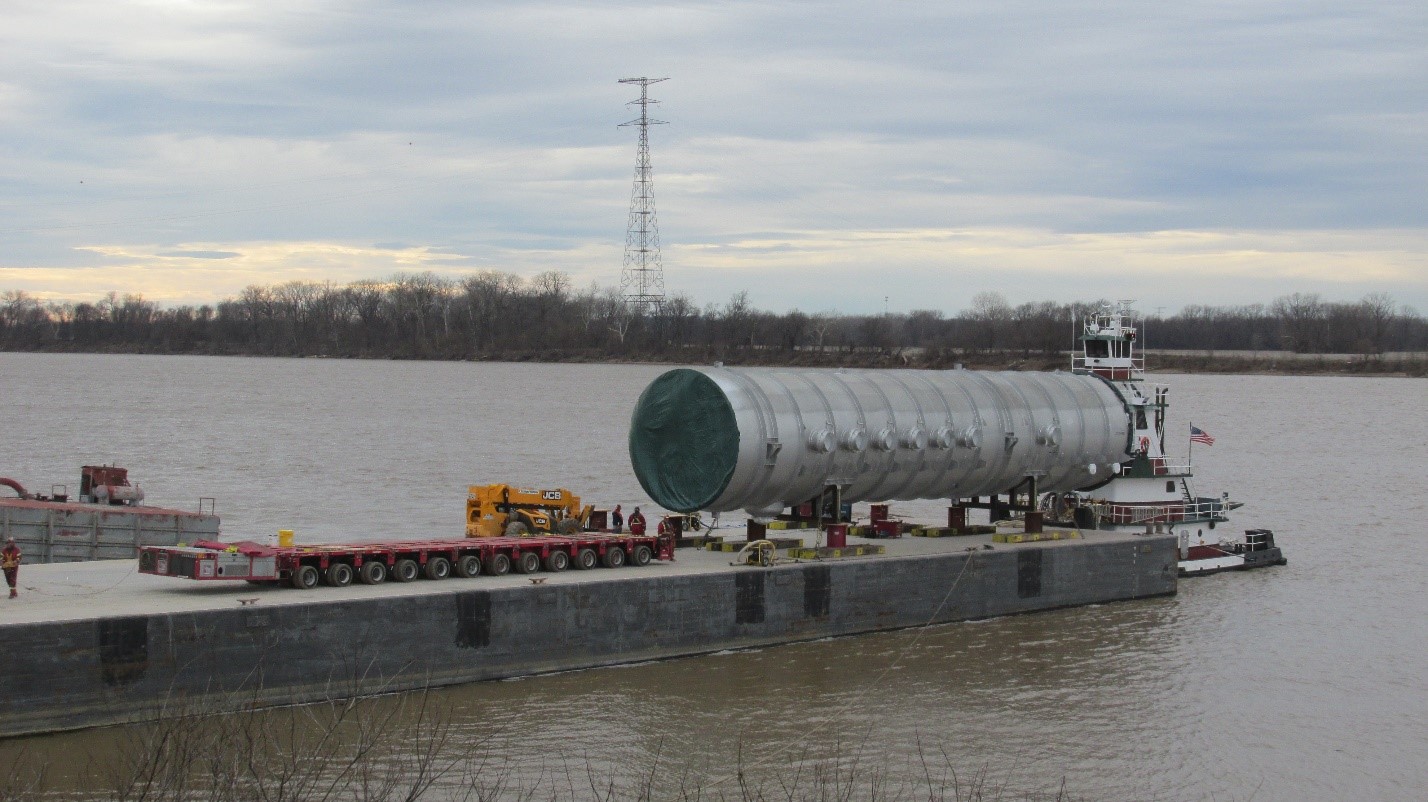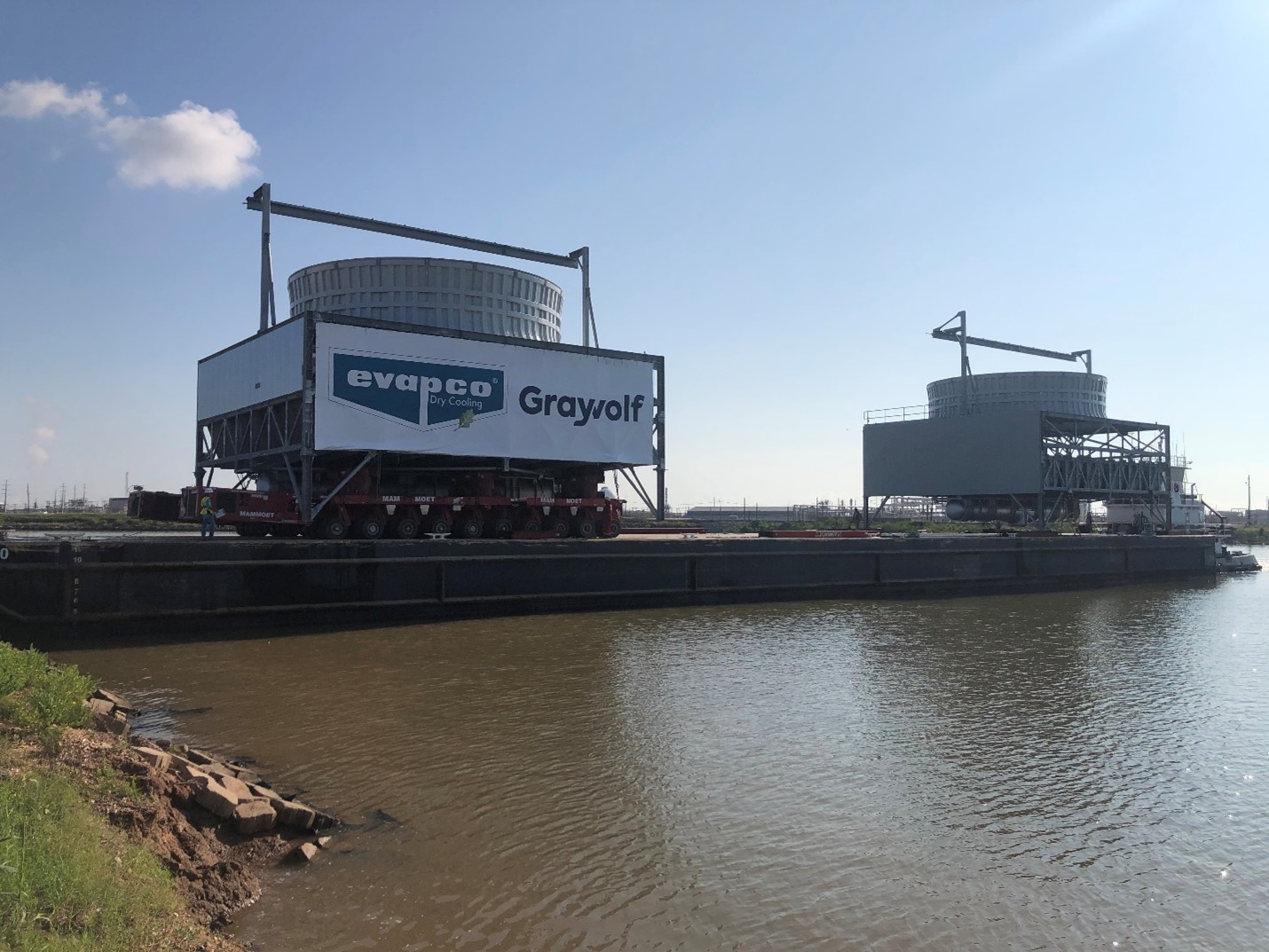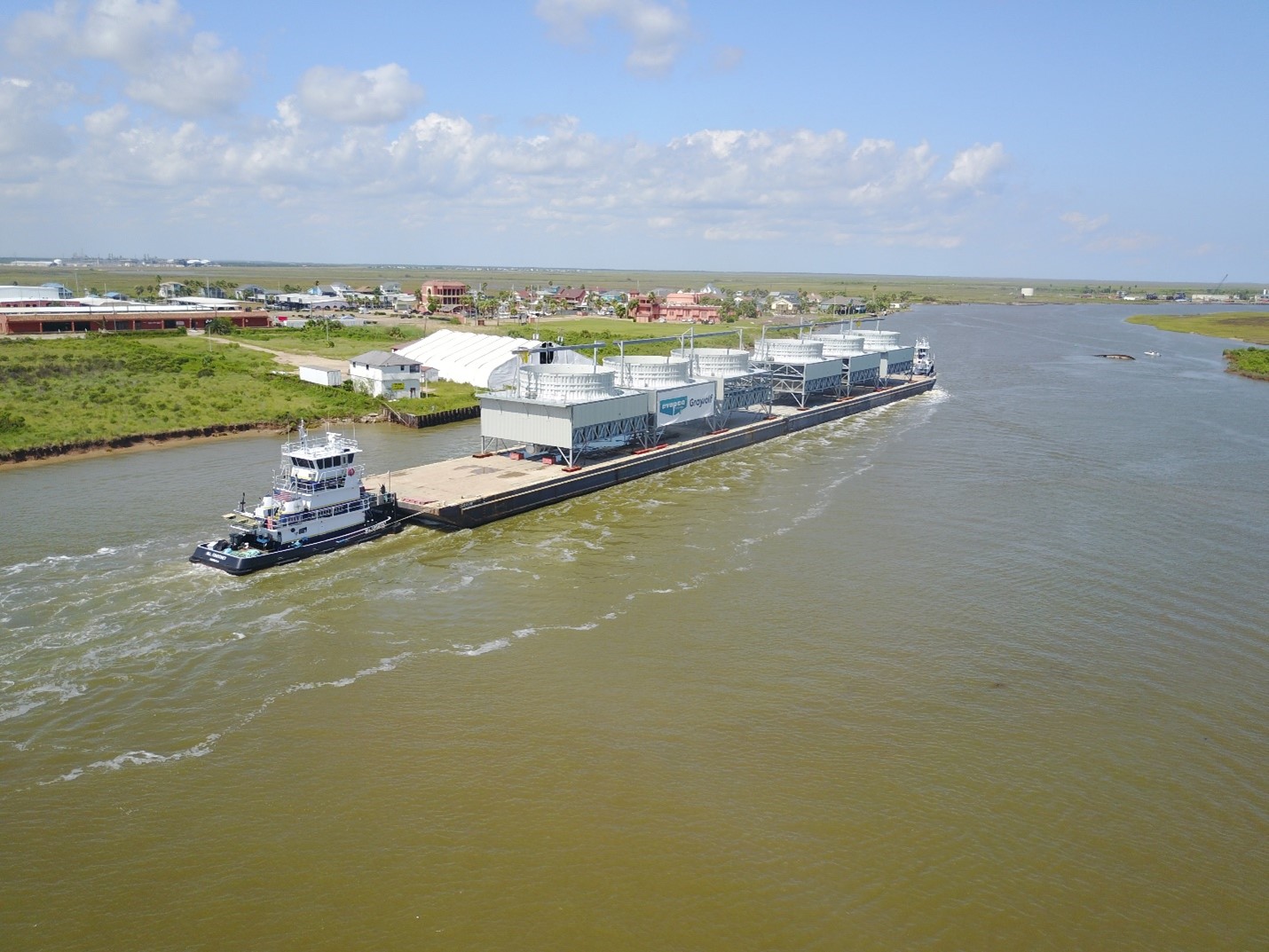 Escobedo and El Carmen
Evapco Power received in 2017 "Iberdrola's Best Vendor Award" for the supply and construction of twin  Air Cooled Condensers (ACCs) for the Noreste Escobedo and El Carmen 2 x 888 MW combined cycle porjects in Monterrey, México. They are individually the two largest ACC's ever built in Latin America. Each 56-cell ACC is about the size of a soccer (or football) field and will condense steam under vacuum from a double turbine exhaust. Evapco Power also received a safety award for contributing to 1-million accident-free manhours at the Escobedo jobsite. Evapco Power is underway to becoming the premier  turnkey ACC supplier in the Americas!
The completed ACC at Escobedo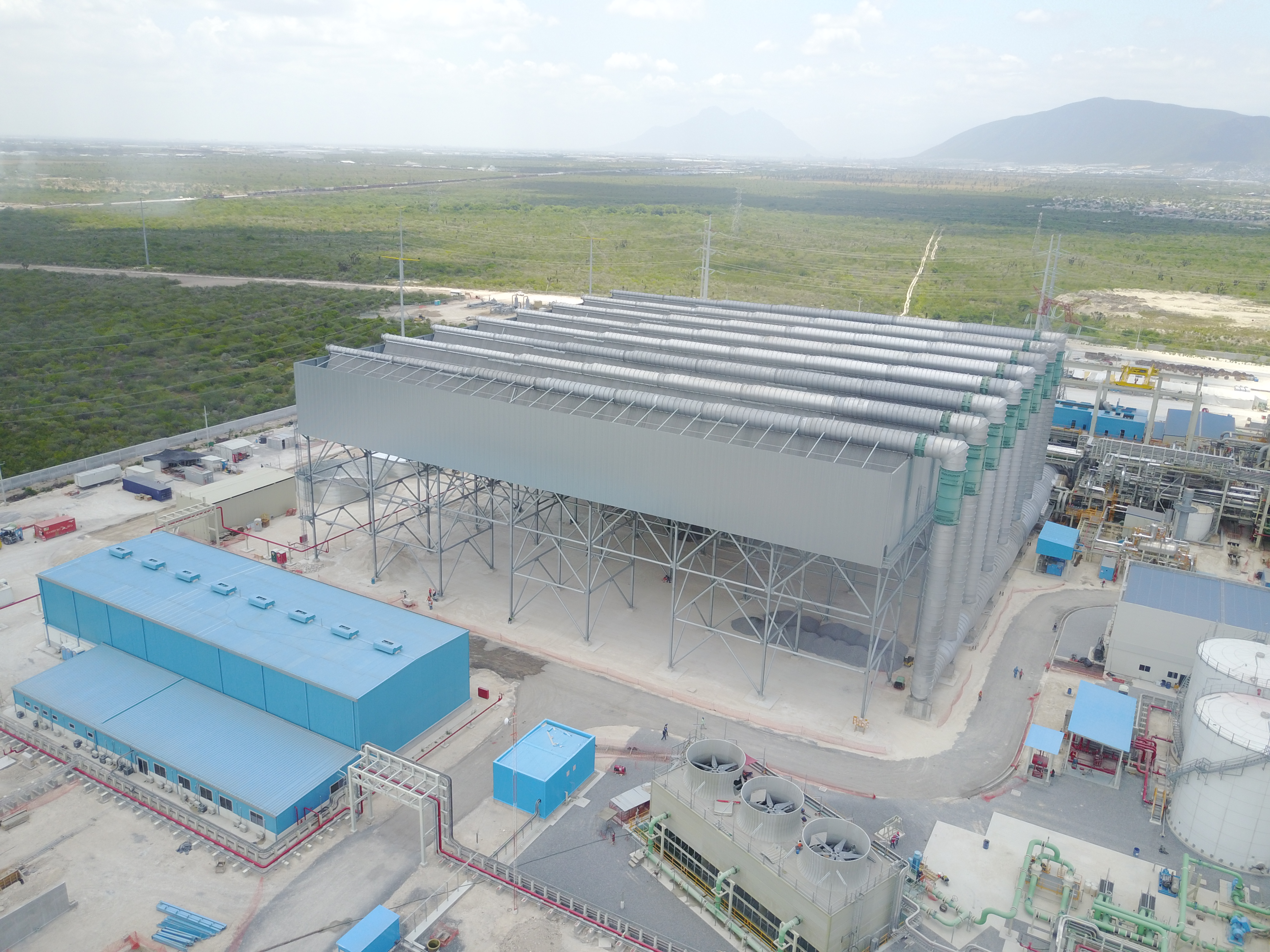 El Carmen Under Construction